__W4RSC__ 
                         Meetings 1st Tuesday 7pm Paulding Chamber                                                                                         
                                          Talk-In 146.955 repeater minus offset 77 hz. tone
                                          NEW WEBSITE COMING SOON WATCH HERE !!!
                       <----- Click on Announcements  For the New 2014 Hamfest Calendar  
                                -------------------------------------------------------------------
                       W4RSC 
                    Club Callsign. Field Day  2011
               W4RSC   " Radio Silver Comet  " 
                The Silver Comet ARS Inc. a 501 (c) (3) Not for Profit Organization
                      " MEMBERS OF THE PAULDING CHAMBER OF COMMERCE SINCE 2005 "
                                                      Paulding County Weather Alerts 
                                          Prepare, Plan
 Stay Informed
                                               ________________________________
                                    Paulding Counties  ONLY ARRL Special Service Club
                                              _________________________________
                            Supporting Paulding/Douglas County ARES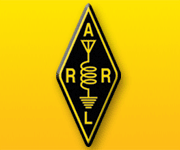 since 2004 
                                                          NEW  2013 Officers :
                                                President Sean Sparks W4JFL
                                                Vice President Dan Ozment W4DTO
                                                Secretary Les Wilding K4OL  
                                                Treasurer Dave Fuller K4DMF
                                                WebMaster Lee McDaniel WB4QOJ
                                                          (2011 Newsletter)
                         2nd ANNUAL (FREE) DIGITAL WORKSHOP 2009
                                                             FANTASTIC SUCCESS !!!
                                                            Thanks to all attendee's
                                              Watch for our 3rd Annual Digital (follow-up)
                                                              Workshop coming in 2012
                                           Sponsored by SilverComet Amateur Radio Society, Inc.
                                                        2009 Workshop
        Special Guest Speaker David H Freese, Jr W1HKJ
                           Developer of FLDIGI/FLARQ for Linux and Windows
                             As discussed in QST and on the WEB
                                        GREAT CROWD LEARNING ALL ABOUT FLDigi
                                           THE SOUTHERN BARBEQUE WAS "GREAT"
   The 2009 Digital Workshop with David Freese W1HKJ
                                            FD 2007 Pictures from KD4CT
                                                  by clicking
                                   _______________________________________________________________
                                                                                                 JUNE 2 2007          
                                                                    The Silver Comet ARS held a Special Events Station
                                                            at Picketts Mill Battlefield Dallas, Ga. operating 20/40 Meter SSB
                                                                   we will be verifing contacts with a nice certificate
                                                          We had over 135 contacts 27 States and Canada, Thanks to all and
                                                              we will be sending out certificates to those  that request them.
                                                       And a SPECIAL Thanks to all the Folks at Picketts Mill State Park
                                                                         for the support of this Special Event Station.
                                                        ____________________________________________________
  __W4RSC__
  __________
ARRL Field Day 2005/06/07/08
Antenna six meters and two meters for VHF (The youth of today )
VHF antenna supports and the DIGITAL GOTA Station
      As DARKNESS fell SSB and CW are working hard ( Notice W4WRO burning up CW )
     Then came the FOOD THANKS TO BEA WEST (KMOM) and Anne McDaniel (N4JLI)
       ____________________________
  2009  Silver Comet Memorial Day Cedartown
               GRITS Bike Ride was a great  time .Thanks to the all that
         came and special thanks to the NorthWest Gerorgia
            Amateur Radio Club and the W4VO 34/94 Repeater
  ------------------------------------------------------------------
 Calculate Radio Frequency Power Density
  go to http://hintlink.com/power_density.htm
Thanks to W4/VP9KF HintLink Technology
                 ________________________________________________
By WB4QOJ , Date 2014-06-20